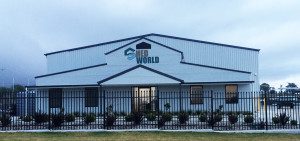 Shed World is family business established and run by Adam Gersbach. While the business has out grown its family small business confines and into a systemised streamlined company, the company still maintains the dependability, accountability and premium service you expect from a family business.
The shed world team have 40 + years experience in both purlin and welded frame steel buildings, from garden sheds to multi acre industrial buildings. Both design and building these steel buildings has led to unique insights into creating the strongest most durable sheds on the market.
With a life's work dedicated to steel buildings Adam and the team love creating solid dependable sheds they're proud to put their name to. Starting small and building a company as strong as the sheds they create has been a massive accomplishment. In the face of ever evolving competition, fast moving technology and wildly fluctuating commodity prices Adam and the team have carved a position in the market by continuing to offer outstanding service, and buildings that are at the pinnacle of the latest innovations and value for money.